Exam Information
In this section you will find the most recent exam timetables for internal and public exams.
Year 11 Mock Exams November 2020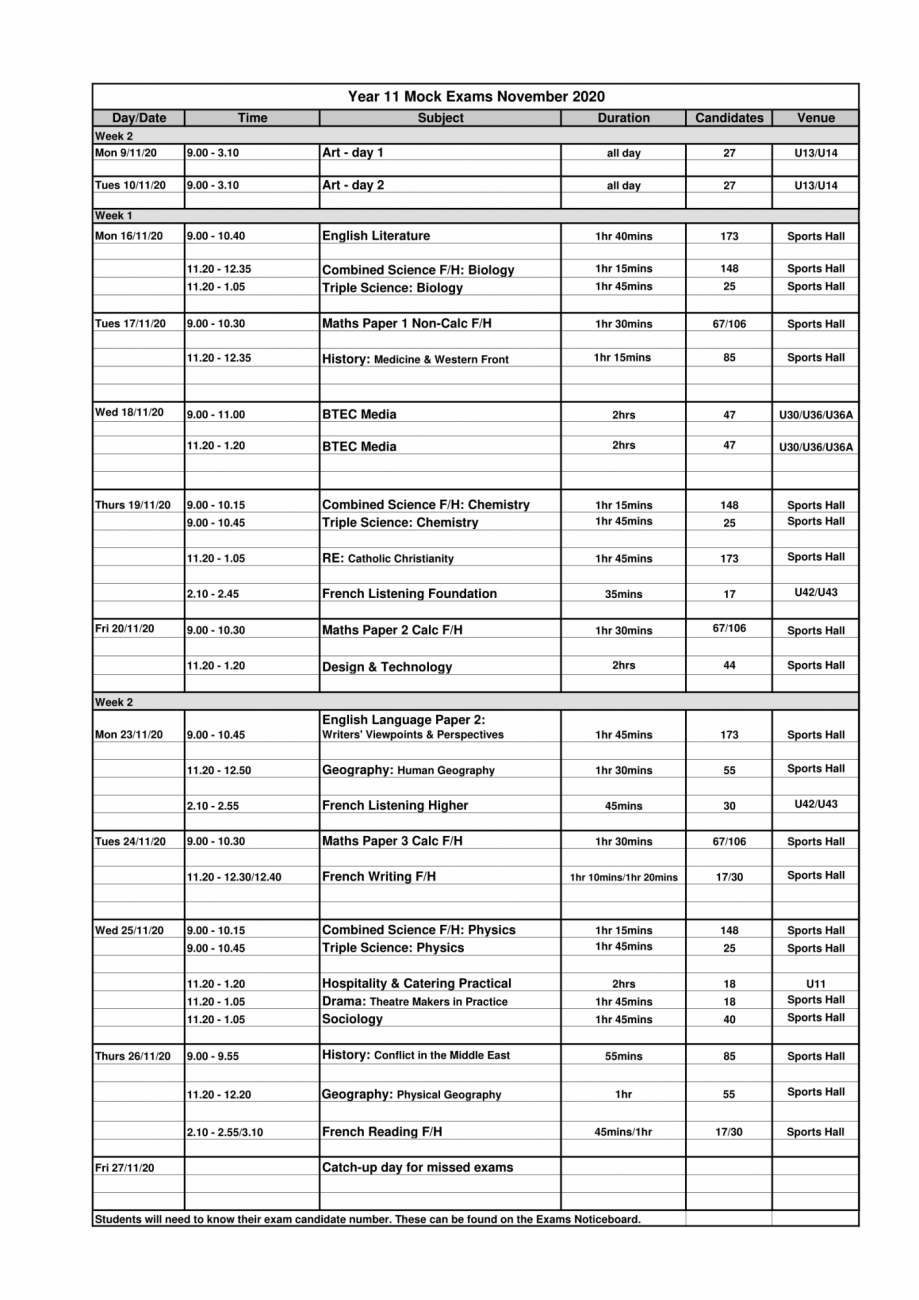 Advice for Managing Exam Stress
Be organised
Know what exams you are entered for including the dates, times and venues of your exams. 
Begin revision early
Take rest breaks in between your revision 
Remove any distractions when revising, for example, mobile phone, or games console
Eat healthily
Go to bed early the night before
Have a positive mindset…You CAN do it!
Everyone can succeed - but, you must want to!
Are you a year 11 in 2020? Read this important information regarding your revision and exams for 2021.